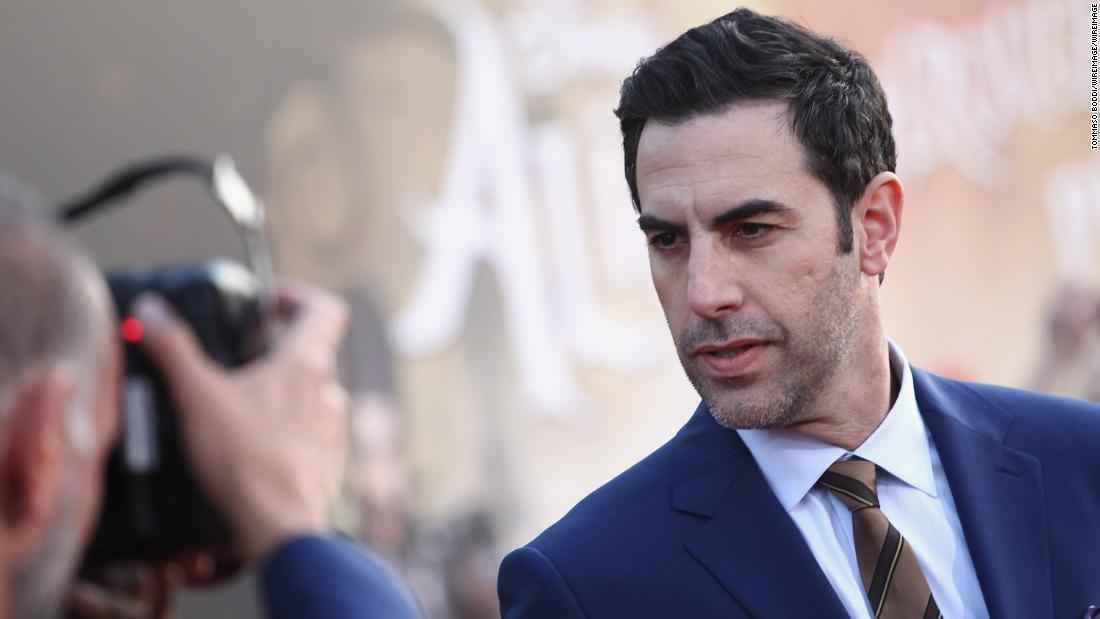 (CNN)Sacha Baron Cohen's act hasn't altered, from "Da Ali G Show" to "Borat" to his brand-new Showtime series, "Who is America?" The world has, which, in light of the media outcry he's set off , raises the concern whether the timing was extremely right– or incorrect– for this return.
At a minute when commentary has the tendency to gravitate towards the white and black, the not-entirely-satisfying response seems a little of both, though not always for the factors his fans– or critics– would recommend.
For beginners, it's not like exactly what Cohen's doing is brand-new, or perhaps faded from the landscape throughout his TELEVISION lack. "The Daily Show's" field pieces have actually routinely recorded political figures (typically conservatives) stating outrageous, extravagant things, and Stephen Colbert made a respectable living playing a conservative blowhard prior to he arrived at CBS, although a minimum of there, everybody was in on the gag.
The buzziest element of "Who is America?"– where the comic/provocateur masquerades as a range of characters to fool unwary marks, from widely known political figures to regular folk, normally with a program of their own– exposes an unfaltering dedication to talking points, no matter how unreasonable. In the best, that consisted of Republicans and gun-rights supporters backing a proposition to equip young children ("Kinder Guardians," Cohen called them), even checking out gibberish-filled copy straight into the electronic camera.
Those sectors expose 2 threads– the very first associated to politics, consisting of a desire to uphold positions that sound progressively severe. The past and present authorities drew in by Cohen's bait do not generate much compassion, and their problems about how the video was acquired have actually just assisted do Showtime's marketing work for it.

Learn about how "The History of Comedy" affected and reinvented American culture with CNN's initial series Sundays at 10 p.m. ET/PT.

The 2nd, and perhaps more fascinating part of Cohen's act, includes media. It's similarly illuminating, if a little bit more troublesome.

Cohen's regimen is, in numerous methods, the reverse of "Candid Camera," which looked for to expose exactly what individuals would do when they believed nobody was looking. By contrast, "Who is America?" and its predecessors ask exactly what individuals will state to be on TELEVISION, in an age where it appears like half the punditocracy is auditioning to be the next Ann Coulter.

The entire point of Cohen's act, actually, is to evaluate simply how far individuals will go as soon as the video cameras are rolling– to see for how long they'll sit still as the "interview" ends up being progressively ridiculous. It produces a stress in between wishing to be on TELEVISION and get one's points throughout (along with large politeness) and the dawning awareness that the individual to whom they are talking may be a, scams or both.

In a sense, Cohen is penetrating the convenience level of both his topics and the audience. That's one reason the sections can be so cringe-worthy, maybe particularly when they include individuals who do not have armies of press agents and chiefs of personnel to set up and work out media looks.

Where "Who is America?" feels inadequately timed remains in its dependence on deceptiveness to protect those minutes. Approved, no one required those GOP congressmen to concur that equipping four-year-olds would be a terrific concept. When individuals are currently having problem differentiating in between truth and fiction, in between genuine headings and "phony news," anything that contributes to blurring the lines most likely isn't really practical.

Weighing all those elements, there's still plenty to suggest "Who is America?"– either to admire Cohen's improvisational abilities, or as a tip of the excesses that have actually contaminated our politics and media, even if that's not always a significant discovery at this phase.

Like so much else, Cohen's program will not alter any minds and hearts, and more than the majority of, it can appear mean-spirited. That might not make "Who is America?" the response to exactly what we require today, however it does, in such a way, function as another indication of where we are.

Read more: https://www.cnn.com/2018/07/17/entertainment/sacha-baron-cohen-analysis/index.html