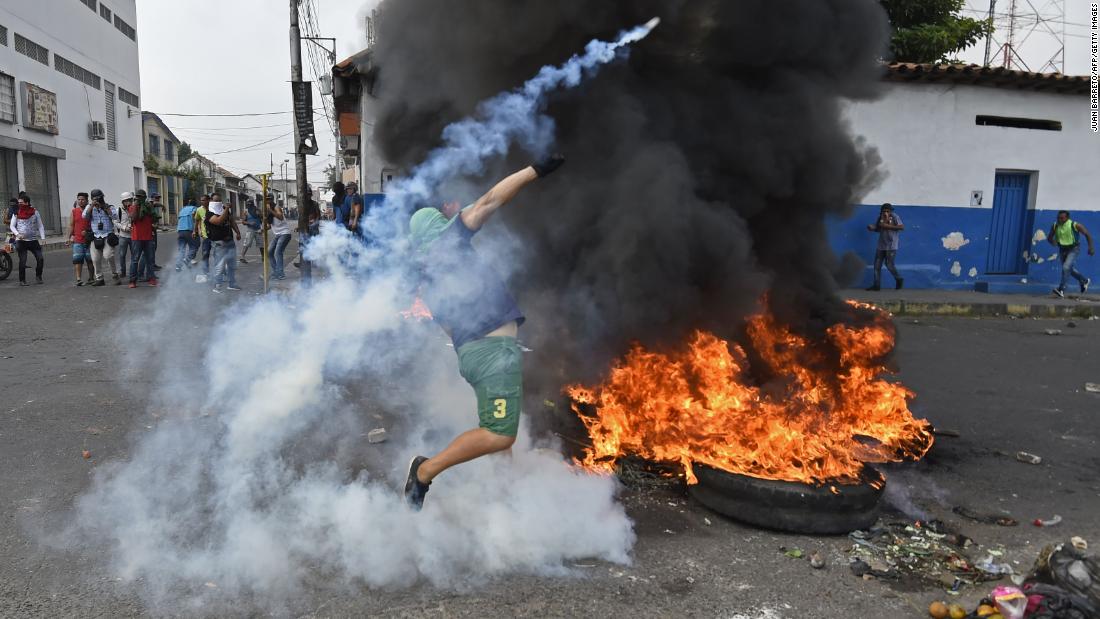 (CNN)Venezuela's self-declared interim president and opposition leader, Juan Guaido, showed up in Bogota, Colombia, on Sunday ahead of a Monday conference with United States Vice President Mike Pence.
The Colombian foreign minister stated 285 individuals were harmed, with 37 needing hospitalization, after the Venezuelan National Guard fired tear gas and rubber bullets at protesters near the Colombian border Saturday.
National Assembly Representative and Guaido fan Adriana Pichardo informed CNN that a minimum of 5 individuals were likewise eliminated in clashes with Venezuelan security forces.