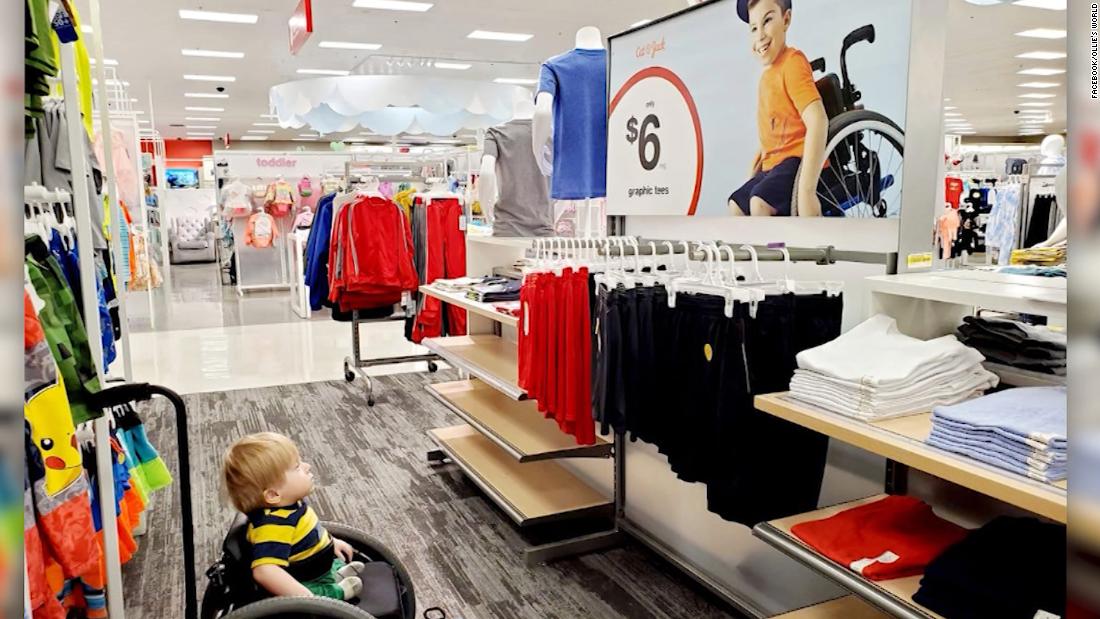 (CNN)For young Oliver Garza-Pena, the journey to the shop resembled any other. Then he looked up and saw somebody gazing back who looked simply like him.
During a journey to a Target shop in Arizona recently, the young kid encountered an ad including a kid who, like he does, utilizes a wheelchair.
He looked at it in wonder.