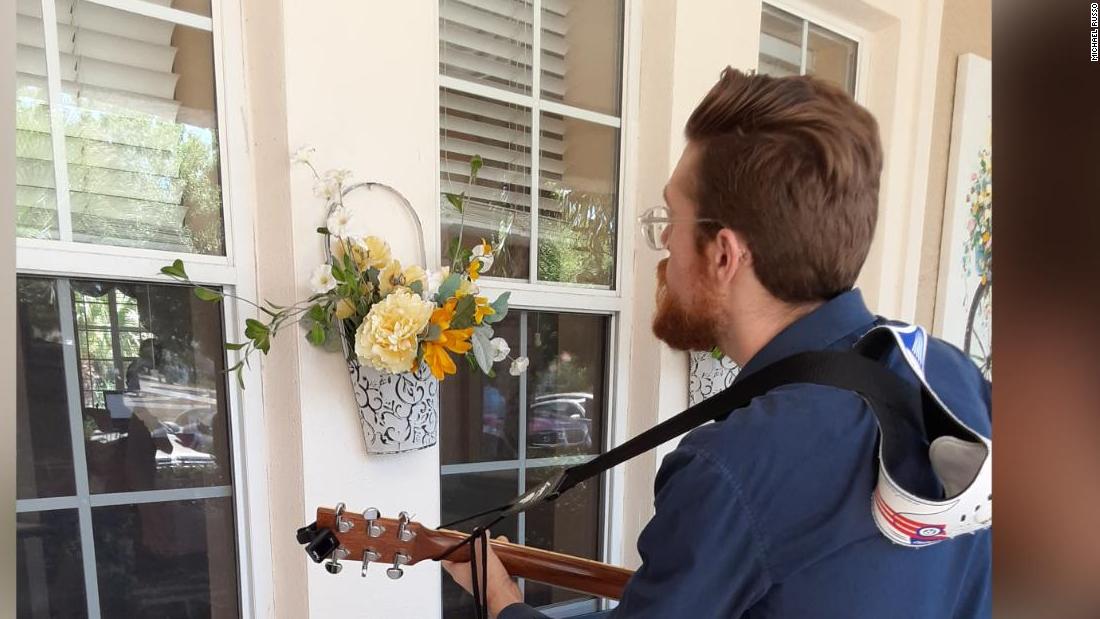 (CNN)In regular times, music treatment for Michael Russo's hospice clients focuses on glorified house performances: the troubadour breaks out the guitar, plays Louis Armstrong's "What a Wonderful World" or "Crazy" by Willie Nelson and spreads life-affirming delight throughout a client's last days.
Instead of individually sessions in client spaces, he's accepted Facebook Live broadcasts, video call sessions and even tape-recorded messages.
During a current home call to hospice clients at a nursing home in Punta Gorda, Florida, Russo established his one-man band on a patio area outside a giant window. He was close sufficient to the lobby so clients might hear him however securely distanced behind glass so he would not run the risk of contaminating his audience.
"Hospice [and palliative care] experts are attempting to take care of individuals in the very best methods they understand how,"stated Shoshana Ungerleider, a medical physician in San Francisco and creator of End Well , a yearly and not-for-profit conference about sorrow, loss and passing away." The outcomes have actually been absolutely nothing except motivating."